1800W 3 x FM-600 Studio Flash Lighting Kit - Bowens S Mount type
Powered by 3 x 600w Studio Flash Strobes, this kit is great for photographers looking to upgrade their existing flash lighting setups, or those who are ready to start up their own studios.
This item ships from Sydney
This item ships from overseas
Sold Out
"POWER RANGE" 1800W Flash Lighting Kit - Bowens S Mount type High Power Flash Package
Powered by 3 x 600w Studio Flash Strobes, this kit is great for photographers looking to upgrade their existing flash lighting setups, or those who are ready to start up their own studios. They will fit nicely into any small to mid sized studios and will be able to suit your studio photography needs, whether your taking photographs of people, babies, pets, still life, just about anything! This Kit comes with a full set of accessories and light modifiers, which will give you full control of your lighting capabilities.

NOTE: Does NOT come with reflector head (as shown in image)

Quick Facts:
The broader the lightsource the softer the light.
Diffuser scatters light Shadows create volume.
Backlight can be use as diffuse lighting.


What's Included:

3 x 600w Studio Flash Strobe
600w strobe unit with GN80
Adjustable output power with a 6-Stop Aperture, 1/10 Energy Variable.
Combined with battery pack, can be used for indoor and outdoor flash photography
Overheat protective device with a intelligent cooling fan system
1-2 second refresh time at full power
Bowens mount head
Includes LED Modelling Lamp
More consistent and longer-life compared to standard modelling globes
Low temperature means you can keep it on for longer

3 x 2.3m Aluminium Studio Light Stands
Aluminium stands, lightweight and tough
v 2 x Pop-Up Non-Assemble 60cm x 90cm Soft Boxes
Soft boxes are great for removing harsh shadows and dark spots from the subject
Throws a gentle soft light in a particular area
New non-assemble soft boxes work the same as umbrellas, just push out, ready to go

3 x 43" Interchangable Photography Umbrellas
Interchangeable 43" Umbrellas (White and Black/Silver)
White umbrella used to soften light by shooting through
Black/Silver umbrella used to bounce light back to subject
Quick and easy to assemble

1 x Aputure Trigmaster II Transmitter/Receiver Kit (Model of Choice)
Wireless transmitter and receiver
Wireless trigger can tigger multiple flash-lights simultaneously FSK 2.4GHz wireless remote system 1/250s sync speed 16 different possible channels
Will work with speed lights and strobes!!!
Triggers will work dependant on brand ONLY WHEN used as a shutter release
Please tell us which model you would prefer (if you need this for shutter release).
Specified model may not be provided due to stock levels at any time or if not told. No exchanges will be accepted.
They WILL still work with your camera and your strobes.

1 x Barn Door with Grid Head/Coloured Gels
Attaches to the front of the flash light.
Barn Doors allow your to control the spill of light

1 x Narrow Snoot
Produces nice lighting with gradual fade of light, creating nice shadows
Produces circles in the eyes from the light reflection, a nice addition to the photo
Comes with Honeycomb grid attachment and soft diffusal internal layer
Snoot cones in the light, controlling the amount of light that hits the subject
Limit light to hit only certain areas Can produce creative lighting styles with snoots

1 x 40.5cm Beauty Dish
Popular accessory amongst portraiture photographers and fashion photographers

1 x Photography Equipment Carry Bag
Padded Protection Designed to be easy to stow and carry
Fits your Flash Light Kit

1 x Flash Light Trolley Bag
Trolly Bag to store Strobe units
Carry Bag to store Light Stands and other equipment pieces
Multiple compartments and pockets (internal and external)
Build in Wheel so there is no Heavy Lifting Involved
Super Easy Transportation
High Quality Nylon Constructed Material

Speak to our online chat about this product now ! or call 1300 88 33 32
(FM-600x3-F)
6-stop aperture, 1/10 energy variable
Output Power Range:
5400K-5600K
Colour Temperature:
Photocel, Test Button, Receiver, Remote Control
Flash Triggering Method:
180-250V (50Hz); 100-120 (60Hz)
Working Voltage:
43" Interchangable
Umbrella:
| | |
| --- | --- |
| SKU | FM-600x3-F |
| Model # | FM-600x3-F |
| Barcode # | FM-600x3-F |
| Brand | Menik |
| Shipping Weight | 19.0000kg |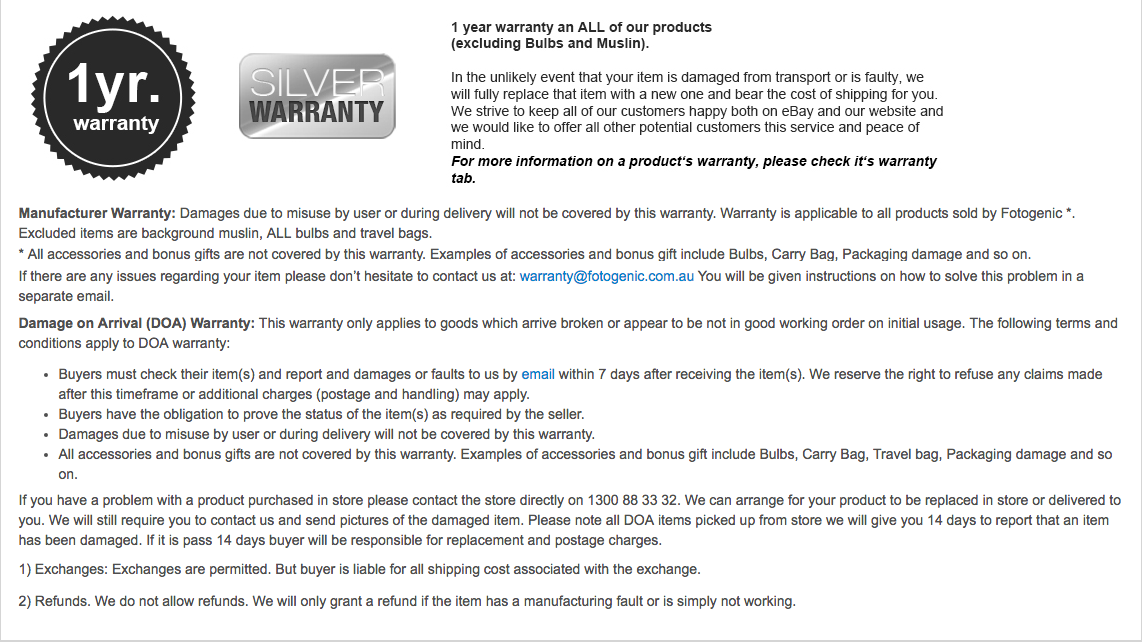 Be The First To Review This Product!
Help other Fotogenic Photo Video Camera Lighting Equipment users shop smarter by writing reviews for products you have purchased.
---
We Also Recommend
---
Others Also Bought
---
More From This Category